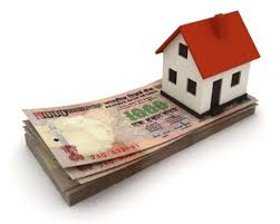 Property tax payers in Delhi have often complained about finding it tedious and cumbersome to pay their property tax manually. This is especially so in case where they have to meet a deadline with regards to property tax payment. However, the Delhi Municipal Corporation (DMC) has come to the rescue of such hassled property tax payers. The online payment option that was initiated by the DMC in 2007 has saved innumerable property tax payers the trouble of going through unending queues to pay their property taxes and the associated paper work of filling out forms. In the succeeding years the DMC has made online payment of property tax more user-friendly so that Delhiites can pay their taxes just at the click of a button.
Property tax in Delhi is levied on all land and property that comes under the purview of the Delhi Municipal Corporation as per the DMC Act, 1957. The DMC was trifurcated into North Delhi Municipal Corporation, South Delhi Municipal Corporation and East Delhi Municipal Corporation to make online tax payment easier. Every financial year the DMC provides a deadline to tax payers within which taxes have to be paid. It has been seen that many of the property tax payers in Delhi, particularly those belonging to the "old world" prefer paying taxes manually as they have always been doing. The DMCs initiative to promote online payment of property taxes has found favour with most tax payers who have shied away from it formerly.
Step by step procedure for online payment
Property tax payers of DMC who wish to pay their property tax online can click on the link: http://www.mcdpropertytax.in/index.php. Alternatively, if the tax payer wants to find the exact page for online payment based on the location of the property, he can click on the link: http://www.mcdonline.gov.in/. It will lead him to a page showing separate links for locations in North Delhi, South Delhi and East Delhi. Click on the appropriate link where your property is located. You will be taken to a page for that particular region where you can click on the link "Online Services". Here, under "Property Tax", you can click on the link "Online Filing of Property Tax Returns". This link guides tax payers to the MCD property tax page. After going through the Terms and Conditions mentioned, he can click on the check box confirming this. The, he can click on the box, "Click Here to File Property Tax 2015-16". Here he can enter the Property ID in the box provided, and click "Submit". If the tax payer has not been allotted a Property ID, he can click on the box, "Click Here to File your Return if Property ID has not been allotted earlier". Here, you will have to fill a form entering your property details and the payment arears, and click on the "submit" button.
Guidelines for filling Property tax details
Under the tab "General Info" on the "Home Page", you can obtain various information such as Zone list, Ward list, Colony list, District Centers Colony list, NHCC Colony list, Metropolitan City Center Colony list, Rural Abadi Villages, Rebate and Exemption categories, Property tax rates-General, Property tax rates-MCC and Covered Area Calculations. You can also get the list of Property IDs by clicking on the relevant tab. Besides, you can also access various PTR (Property tax returns) forms, get receipts of property tax payments, submit your grievances, get all relevant information about Property tax and get access to Notices/Acts and RTI (Right to Information).
Tax Collection Centers
Besides, online property tax payment, MCD also facilitates the payment of property tax through various payment centers. These include various ITZ cash counters, selected branches of HDFC and Axis banks in Delhi and NCR.